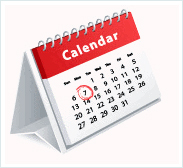 Welcome to your Online Appointment Scheduler.
Social Development Commission is currently accepting appointments for FREE Federal and State Income Tax Preparation using this online scheduler for taxpayers that has earned less than $58,000 annually.
Please note taxpayers filing for Wisconsin Homestead Credit and DO NOT have a Federal or State tax filing obligation are served as walk-in ONLY and are limited to ten (10)/Day/Site.
List of Documents to bring for your appointment
Please note that the FREE VITA tax preparation service is only available if last year your household earned less than $58,000 annually.
Within minutes of scheduling your appointment, you should receive a confirmation email with a calendar appointment attached to the email. In addition, you will also receive a phone reminder the day before your appointment.
Appointments can be changed or canceled at any time on this website. You can also make or cancel an appointment at any time (24/7) using our automated phone system by dialing (414) 206-2262 and following the instructions.